Transphere - The Physics-based Puzzle Game
Available now to download for phones and tablets on iOS, Android & Amazon devices!
You control a sphere which can switch between different materials to solve puzzles to complete various stages. Try to collect all the stars to unlock new levels and content. Build & share your own levels with the community. Download, play and rate other people's creations from all around the world!


Available to download on Phones and Tablets!


By Thomas Linstead.
Programming Languages: C#, Unity
2017-06-17


---
Cosmicraft - The Spaceship Building Game
As seen at the Norwich Gaming Festival 2016
Craft your very own spaceship from an array of connectable parts. Create any design from your imagination and then fly your ship through space in intense combat battles. Pilot your ship with acrobatic manoeuvres and shoot down the opposition with a variety of weaponry.

Sign up for a Cosmicraft account to access many of the games features. An account will enable you to play online with other players and to upload and share your ship designs to the online database.

(Note: This game is still in the Alpha phase of development, therefore gameplay and features could potentially change)


By Thomas Linstead.
Programming Languages: C#, Unity
2016-04-10


---
Mech Duel AR Card Game
Computer Games Laboratory Module. Grade: 87.20% (FIRST CLASS)
Mech Duel is an augmented-reality (AR) card game created as a project for the Computer Games Lab module. It utilises custom designed playing cards which can be placed under a webcam to detect the markers printed upon the cards. This is handled by the incorporation of the ARToolKit library (available here). Once detected the card is either activated or a 3D model of the Mech is rendered above the card, facing the opposing Mech. These are fully animated utlising many custom recorded motion captured movements allowing the Mech's to attack and move. The game also features the option to use anaglyph 3D gameplay and is touchscreen compatible, to create an immersive experience. Additionally the game can be played between two human players, or against an AI opponent. The objective is to strengthen your Mech in order to defeat your opponent's Mech through use of attacks and playing upgrade cards in turn-based gameplay.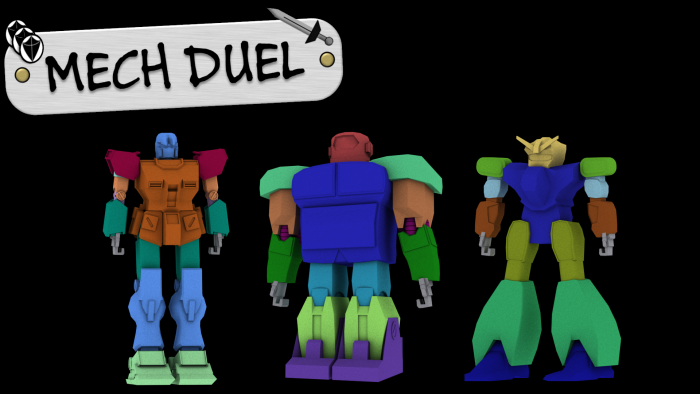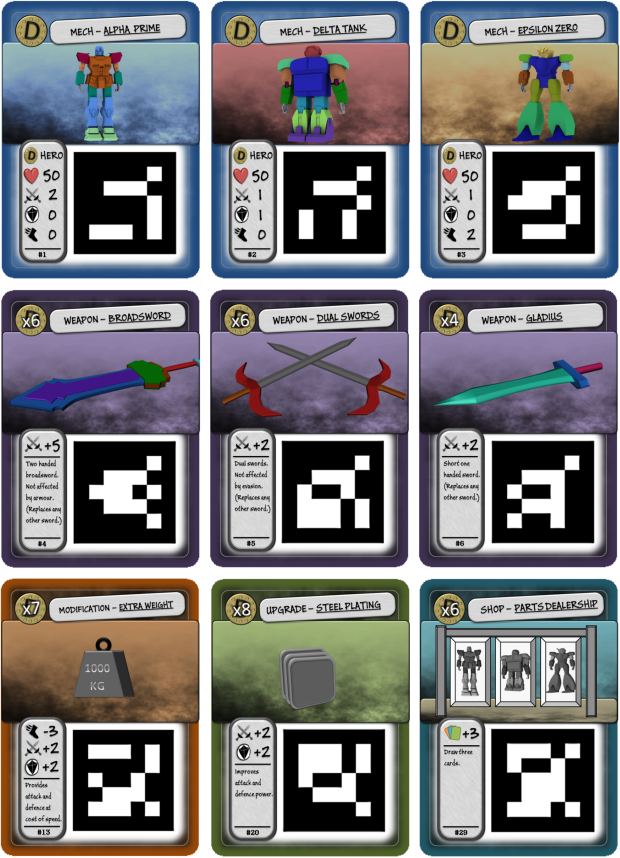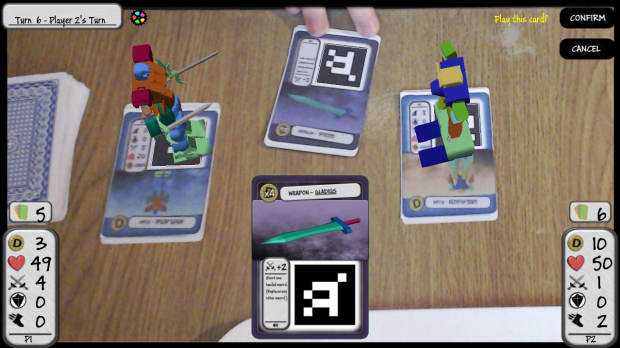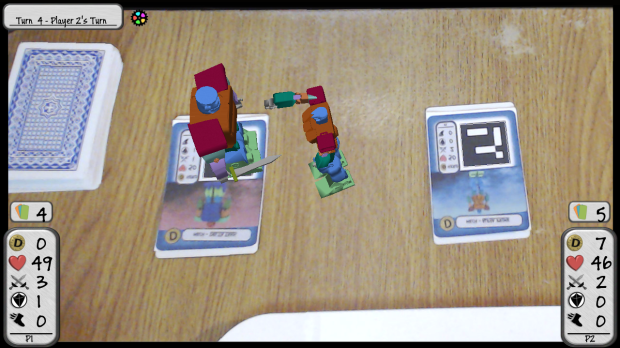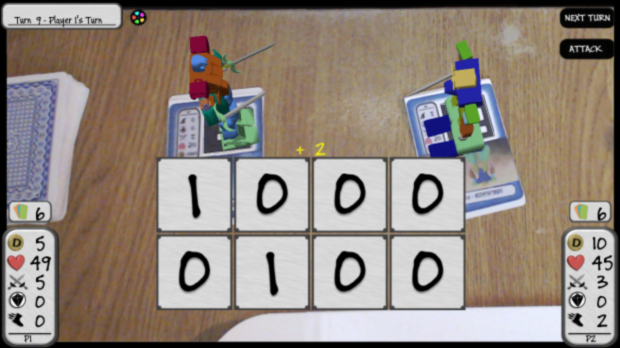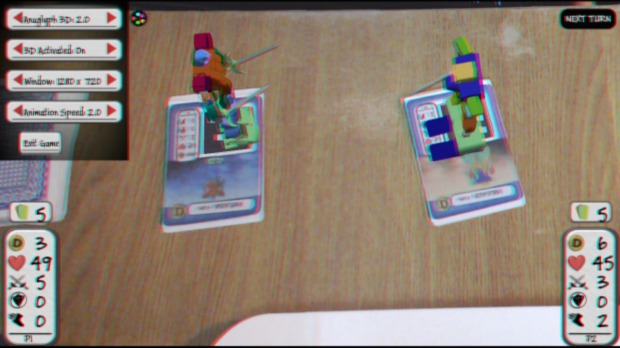 Download the application: Mech Duel (Webcam Required)
By Thomas Linstead, Adam Aldridge and John Gilbey.
Programming Languages: C++, OpenGL, OpenAL, ARToolKit, 3DSMax, MotionBuilder.
2014-03-25


---
3D Forklift Simulator
Advanced Graphics Module. Grade: 79.70% (FIRST CLASS)
The aim of this concept was to design and implement an environment with a fork lift truck that can be operated by the user. The controls needed to be simple and easy to use and the driver must operate the truck so that it can pick up boxes and place them on a stack. If a box is not placed correctly on the stack it should fall off. The simulator required several viewpoints including behind the vehicle, in the drivers position and a top down view. These have been implemented as well as a fully rotatable camera and infinitely random generated boxes that can all interact with each other.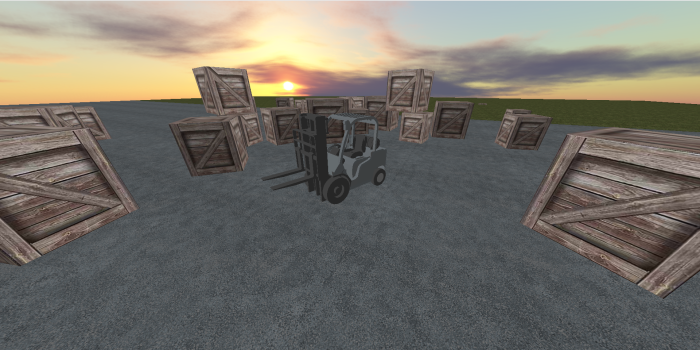 By Thomas Linstead.
Programming Languages: C++, OpenGL
2013-04-30


---
3D Car Simulator
Graphics II Module. Grade: 75.50% (FIRST CLASS)
The aim of this project was to create a 3D world and implement a concept for simulating driving around in a car. The project implements a infinite perlin generated world with collisions, basic physics and multiple views. Created from bottom up with only C++ and OpenGL.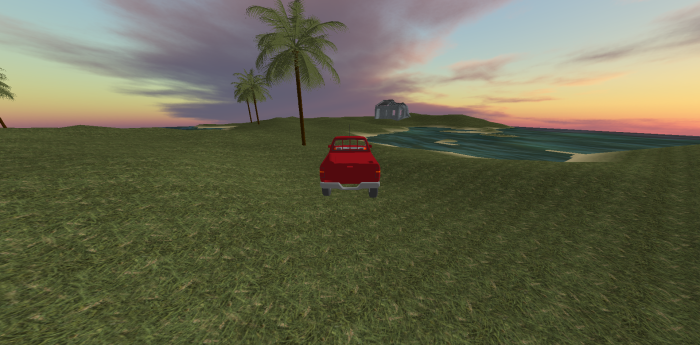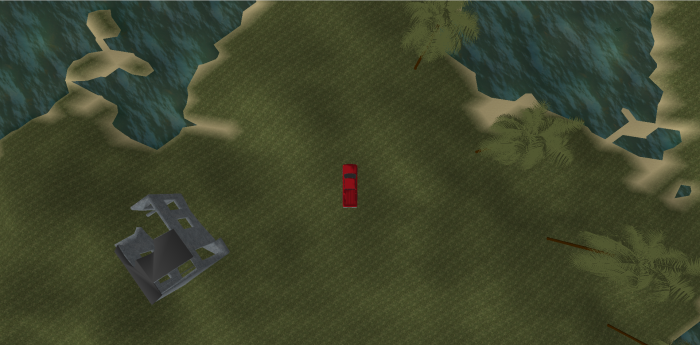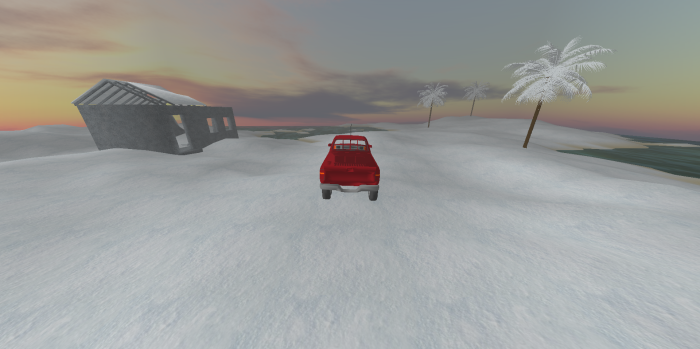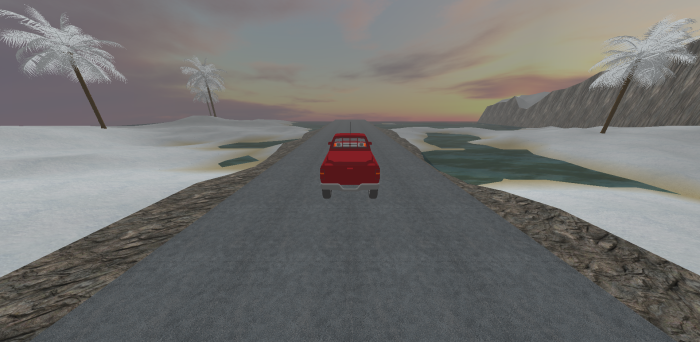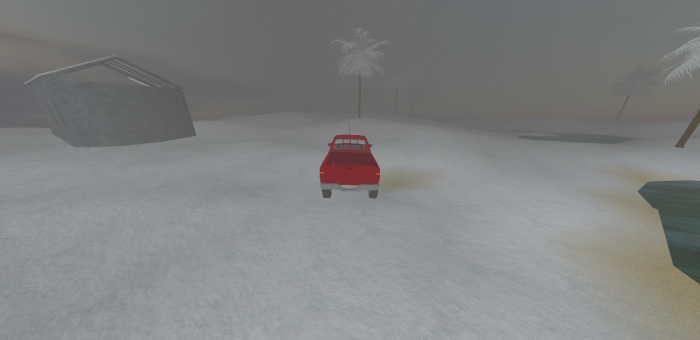 Download the concept application: 3D Car Simulator
By Thomas Linstead.
Programming Languages: C++, OpenGL
2012-12-14


---
Sigma Racing Top Down 2D Game
Graphics I Module. Grade: 81.63% (FIRST CLASS)
The aim of this assignment was to design and implement an interactive 2D game involving the user character racing around a track. A racing genre game was developed with many race tracks and other AI racing cars. The final racing game called Sigma Racing implements these features as well as novel features such as random track generation and a number of racing game modes.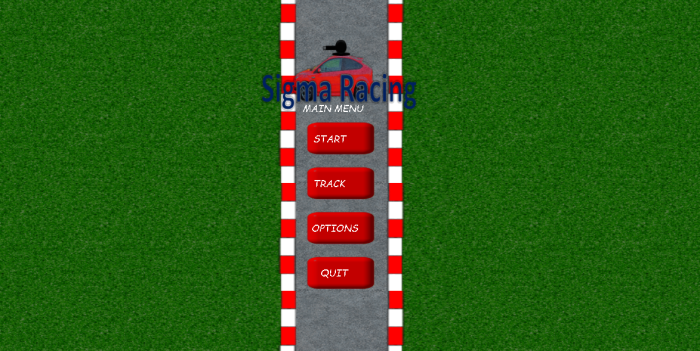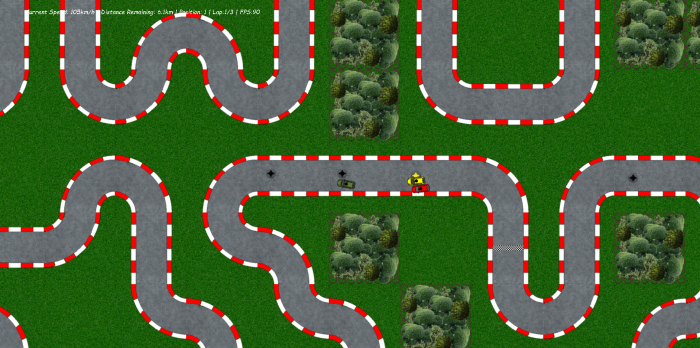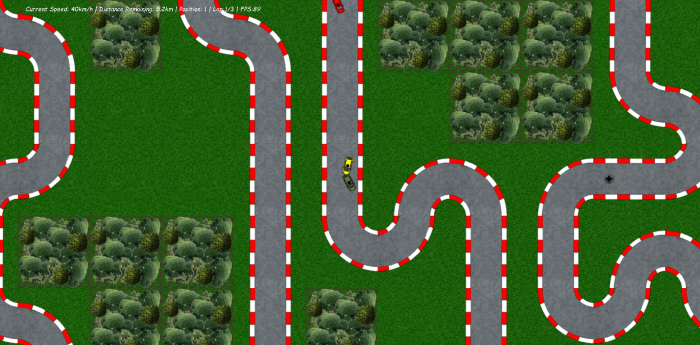 By Thomas Linstead.
Programming Languages: C++, OpenGL
2012-04-04


---
Quadapong Flash Game
Simple and fun adaptation of the classic pong game made in Adobe Flash. Try to get as many points as you can before losing all 3 lives. You lose a life if the ball goes off of the screen. Keep the ball on the screen using the four paddles, intuitively controlled by the mouse. Also try the Multiplayer mode to test your skills against a friend.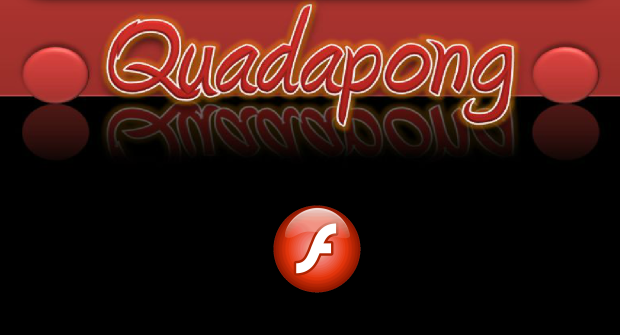 By Thomas Linstead.
Programming Languages: Adobe Flash, AS3
2010-02-08


---
Other Projects:
Salesforce Development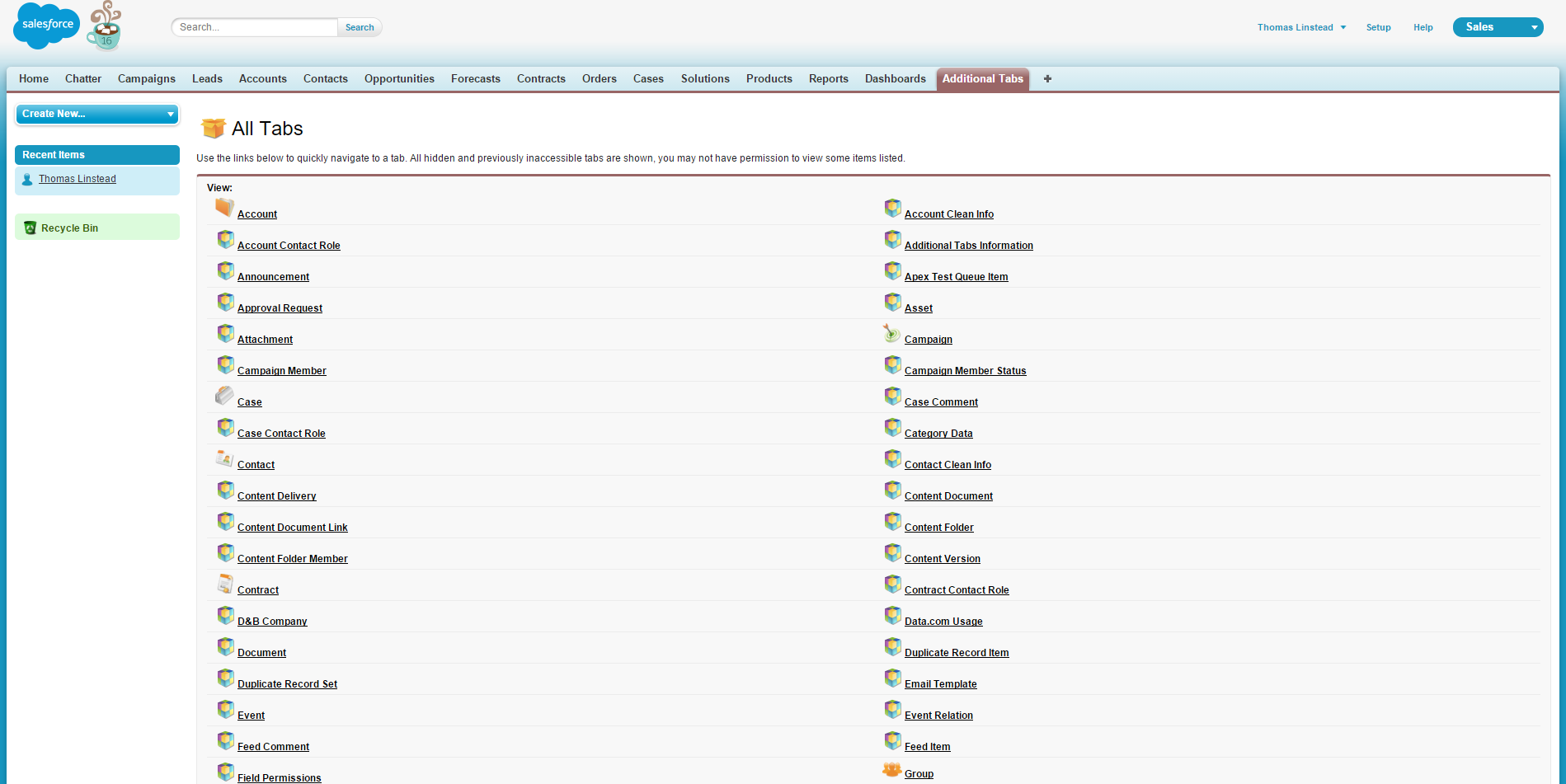 ---
Transphere - The Physics-based Puzzle Game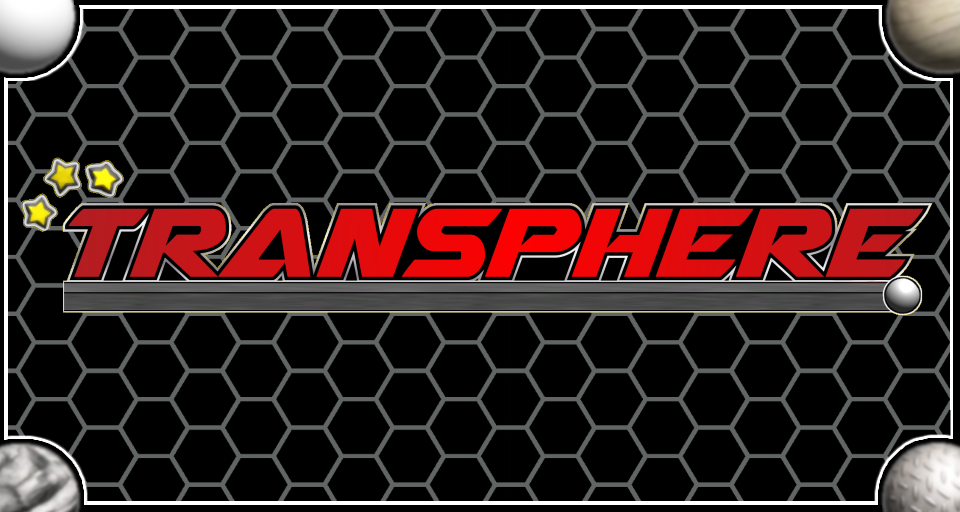 ---
Quadapong Flash Game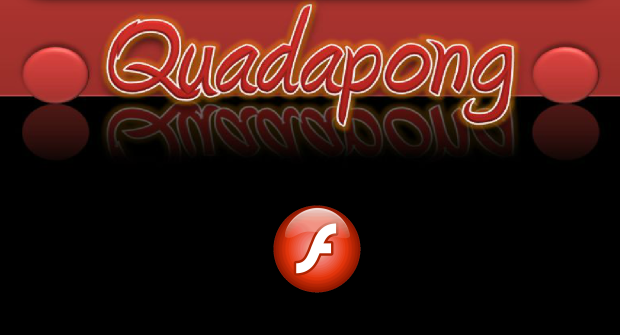 ---
Related Blog Posts:
---
Duelling Djinn is a game created in just 48 hours during in the Brains Eden 2014 gaming festival Game Jam in Cambridge. Duelling Djinn is a competitive two player strategy game where players fight to take control of an evil destructive Djinn. The screen is split into two leaving one player to control the Djinn while the other player must complete a mini-game as quickly as possible to re-gain control of the Djinn. The game was built in Unity under our team name of Poly Pixel Games with a total of 5 members. I had the role of Lead Programmer creating the main application, joined with two 3D Artists (Jack & Jess), a 2D artist/musician (Craig) and another programmer (John) who worked on the MiniGame. We did not win any awards for our game, but had a great time making it (even with the lack of sleep).
 
The weekend was good fun and Anglia Ruskin University created a great event with a excellent atmosphere. There was a insightful talk given by Mike Bithell, the creator of Thomas was Alone. It was great to meet with representatives from ARM, UKIE and Aardvark Swift. Additionally the major games companies from around the Cambridge where there to give insight into working in the games industry, as well as to show off our portfolios and work. I personally really enjoyed the experience and would love to come again.
Continue reading full article or leave a comment
2014-07-16
---
The Brains Eden Gaming Festival is where students, academics and games developers from across the UK and Europe come to Cambridgeshire to participate in the four-day extravaganza Friday 4th - Monday 7th July. It is now only a week away and I will be part of a team that will be competing in the 48 hour games jam this year! Myself, John Gilbey (Programmer), Jess Smith (3D Artist), Jack Eastoe and new member Craig Rouse (Artist & Sound Design) will be teaming up to continue the Poly Pixel Games team. We will be staying on campus during the competition and hope to do well in the Game Jam.  Additionally there will be chances to meet up with games companies from the area, including ARM, Guerrilla, Jagex, Ninja Theory and Frontier. This year there are 27 teams from 23 universities from across the UK, Europe and the first ever team from Nova Scotia, Canada.
Continue reading full article or leave a comment
2014-06-28
---
Our game 'Sphera' was shortlisted to attend the interview stage of the Dare to be Digital competition. We received feedback from the video pitch and had to create a 15-minute presentation to present to the judges at the interview. The presentation we produced can be seen below:
On 14th May we travelled the long journey to Birmingham to perform our presentation. My roles were to talk about our games controls, market potential and the programming requirements. We were nervous but presented the game well. The judges consisted of representatives from Sega, Sony and Jagex. They seemed to like the game concept and commented on how our game has good market potential. Additionally we handed each of the judges a card, with our key game images printed to remind them of demonstration.
Continue reading full article or leave a comment
2014-05-15
---
Dare to be Digital is a video games development competition for students at Universities and Colleges of Art. Teams of 5 students containing artists, programmers and audio, assemble at Abertay University for 9 weeks during June to August to develop a prototype video game, receiving mentoring from industry. Over 150 teams apply for the competition worldwide with only 15 teams going through to the finals. Additionally a few months later the winning teams attend the BAFTA Video Games Awards to compete to receive the "Ones to Watch Award" BAFTA award.  More information about the Dare to be Digital competition can be found at: http://www.daretobedigital.com/

I consider myself a skilled programmer at the University of East Anglia expecting to graduate this year with a Masters in Computer Graphics. I joined with programmer John Gilbey who is also studying for masters degrees to attempt to form a team. We got in contact with the course leader for the Games Art and Design course at  Norwich University of the Arts (NUA), another local university to join up with one of their teams. Attending presentations given by each of the teams we decided to join the exciting sounding 'Sphera' group. Our team name is 'Poly Pixel Games' and we have been working on producing a great video pitch to try our best at getting a place in this compeition. Our team consists of Jess Smith - Team Leader / 3D Artist, Jack Eastoe - 3D Artist, Natalie Martin - 2D Artist, John Gilbey - Programmer and myself (Thomas Linstead) - Programmer. We are friendly people and seem able to work well together. Our final video pitch can be viewed below, in which I provided programming for the unity demo as well as ideas and quality assurance on the video development.

Video Pitch - Dare to be Digital 2014 Entry - Poly Pixel Games
The unity demonstration seen in the video can be played below in the full post, although this was made for video filming purposes only and is not really playable or representable of the quality of our final product. 
Continue reading full article or leave a comment
2014-04-21
---
For this Game Jam a small game had to be created in a short time span on the theme of Norwich and Norfolk. I decided to create a game based upon the landmarks of Norwich. Each of the main landmarks are cartoony drawn and incorporated into a game based upon the Norwich City mascot the canary. The point of the game is a gather the best high score. You play as a yellow canary with the task of eating/collecting seeds from the building of Norwich and Norfolk to score points. The controls are simple with either 'Space' or left click to flap your wings to give you lift. The artistic style puts the background in a mute retro tone with key landmarks being highlighted with colour. The mix of sound and music aids to create a fun and relaxing experience. Below is the final game.
Canary Flight
Continue reading full article or leave a comment
2014-04-10
---